Libéma Profcycling
van vele markten thuis

Libéma Profcycling
van vele markten thuis
Libéma Profcycling
van vele markten thuis

Libéma Profcycling
van vele markten thuis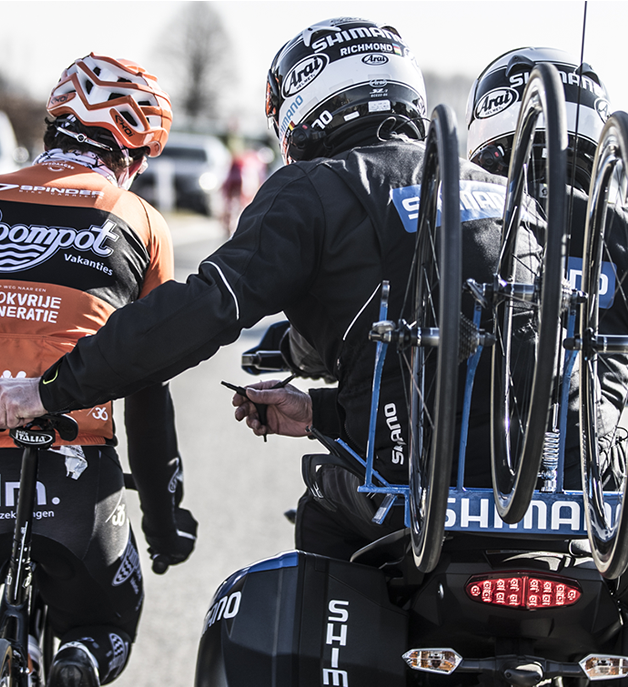 ABOUT LIBEMA PROFCYCLING
Libema Profcycling is active in many branches of cycling. We are involved in major events and projects such as the big cycling rounds, Giro d'Italia, Tour de France, World Championships, European Championships, World Cup and national championships.


One of the important projects of Libéma Profcycling is the Neutral service, of which Shimano is the main sponsor.
The Netherlands will have a new Dutch World Cup in the 2022-2023 cyclo-cross season: the Grand Prix Beekse Bergen in Hilvarenbeek.
SPORTS & ENTERTAINMENT
Visit the grand tours or classics under the guidance of Libéma Profcycling and discover more!
WE ARE PROUD OF
Promotiecampagne DYMO Ronde van Spanje

Start Eneco Tour Middelburg

Incentive "The Incredibles" Alpe d'Huez

2004 Ride for the Roses België

Touraankomst Valkenburg

Tourstart Waregem

Interland Junioren "the next generation"

BK Wielrennen Knokke-Heist

Zesdaagse Apeldoorn

Start Giro d'Italia in Nederland

KNWU NK Baanwielrennen

UCI Wereldkampioenschappen Baanwielrennen Apeldoorn

Europese kampioenschappen Baanwielrennen Apeldoorn

KNWU NK Baanwielrennen

Europees Kampioenschap wielrennen voor junioren en beloften

KNWU NK Baanwielrennen

GP Sprint

Europese kampioenschappen Baanwielrennen Apeldoorn

3-banentoernooi

KNWU NK Baanwielrennen

3-banentoernooi

KNWU NK Baanwielrennen

Interland Junioren "the next generation"

Start Giro d'Italia in Nederland/Gelderland

UCI Wereldbeker baanwielrennen Apeldoorn

KNWU NK Baanwielrennen

Trackseries
Top